MEET THE TEAM
Wendy knows Westfield…and just about everywhere else!
I am a wife (since 1993) and a mom of two great kids -Ryan and Tori. As a family, we are active in soccer, band, band boosters, girl scouts and giving back to our community. I love living in Westfield and Hamilton County.
The midwest culture and the strong family values I find here in Indiana are why we love this area. We work hard to support and promote local businesses as well as locally grown food at our area Farmer's Markets…I regularly drive to Jack's farm to buy our family meat! Anything we can do to support and promote locally is me.
I have been investing since 2002 in multiple states and selling what I refer to as traditional real estate since 2006.
I love what I do
. I love helping clients hunt for the perfect deal whether it is a first home, vacation home or investment property. And I truly love the challenge of helping our clients sell their home for the maximum profit in the least amount of time. Negotiations are challenges, so I say – bring it on! How may I
Exceed your Expectations
today? Call/text me at 317.603.5548 or send over an email: WendyVivirito@kw.com
Wendy Vivirito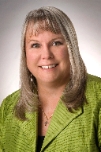 Broker Associate
SFR, ABR
Hamilton County MIBOR Realtor of the Year 2013
Hamilton County MIBOR Chair, 2012
Hamilton County MIBOR, Chair Elect 2011
Westfield Mom's Club Volunteer of the Year 2009